Farley Month is in full swing! Here's a quick update if you haven't been following along on Facebook. Thank you to everyone who has donated so far!
---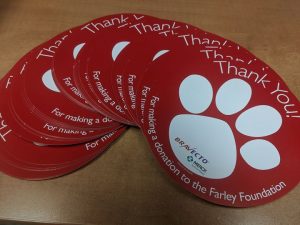 It's Fundraise for Farley month! Come on in to the clinic and make a donation to support this wonderful charity working hard to help those in financial need. Any donation gets a pawprint to fill out, and becomes a part of our giving wall! Donate more than $5 and get a free collapsible bowl for your pet!
---
$15 Nail Trims For The Month Of October!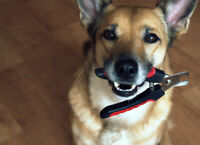 All month long we are doing $15 nail trims, with the proceeds going to The Farley Foundation! Please call the clinic to book your appointment today! 905-822-1644.
---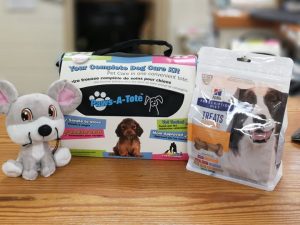 Starting today and ending on Oct 31, we're going to be doing a small silent auction! All proceeds are going towards Farley Foundation, I'll be posting all the info regarding the items in the picture comments so make sure to click on the picture! You have 2 choices on the way to bid, if you prefer to do it online, you can place a bid underneath the picture in the comments. 2nd way is that you can come in to the clinic and write a bid on a piece of paper.
---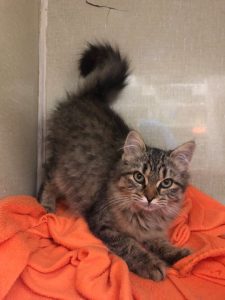 Once upon a time (okay, maybe only a month ago), a really great client (the greatest!) came upon 3 stray semi-feral kittens and a mother cat in his back yard. Deciding that they deserved a loving home for themselves, he started feeding them and setting up traps in hopes to catching them. His perseverance eventually paid off, and he soon caught all 3 kittens. Knowing they were semi feral and needed time to adjust to their new life, he spoke to Dr. Paterson and she opened up her heart and doors to these 3 kittens.
It took time and lots of loving but we now have them to the point that they have mostly decided that humans = good! and they are ready to find some loving/forever homes by the end of the month! And since the month of October is Farley foundation month, Dr. Paterson has decided that the adoption fee will be going towards Farley! Adoption fee will include spaying, deworming, all kitten vaccines.
These kittens will be our main theme for the rest of the month, so expect some cute kitten pictures every week!
---