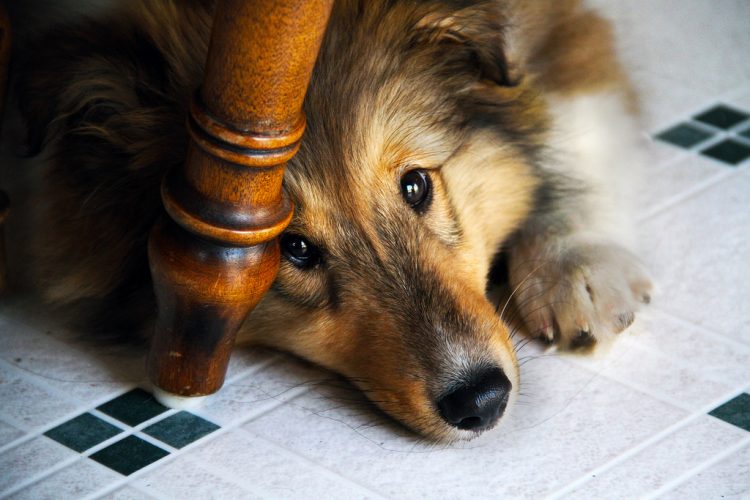 Spring is here! And with it the season's rain storms that precede the summer months. Many pets suffer from anxiety during these storms, and other loud noise events. Each pet is different, and finding the right path through behavior modification, and complementary drug therapy can be a winding road.
We are always here to help! Contact us if you pet is exhibiting any signs of stress or anxiousness during these events.
Click here for more information
---
We are very excited about a new product from Purina: Calming Care! We are always on the look out for proven, dog friendly products to add to our toolkit when battling behavioural problems such as anxiety. This new probiotic shows much promise and we can't wait to see the results first hand. Think this might be right for your pet? Talk to us today!
Probiotic strain shown to help dogs maintain calm behavior
Helps dogs cope with external stressors like separation, unfamiliar visitors, novel sounds, or changes in routine and location

Helps promote a positive emotional state in dogs

Helps dogs maintain positive cardiac activity during stressful events
---
Working with a certified canine behaviourist goes a long way with helping your dog cope with their anxieties. Some of you may remember Genevieve Reisinger, who was a part of the McCleary Team a few years back. Gen has gone on to focus on her love of animal behaviour, and has achieved many certificates in the area of animal behaviour. She is most proud and excited about her achievement as a Certified Behaviour Adjustment Instructor (CBATI) in November 2013. She is the first in the GTA (and perhaps Ontario) to design a full program specifically developed to rehabilitate dogs with fear and frustration aggression using Grisha Stewart's concept of BAT; this is Pawsitive Plus' "Snappy to Happy" program. She is also happy to help your start your new dog or puppy off right, offering both group and private classes.
---
Hey Cats….
Cool new things are coming from Hill's! Watch for it on our shelves in the near future!