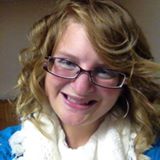 Education: Northern College
Meaghan our light hearted always smiling reception was formally educated as a Veterinary Technician at Northern College. She has been here looking to help in whatever way possible since March 2016.
One of Meaghan's other passions is working with wildlife, volunteering at a rehabilitation centre close to her home. In her free time if she is not working with wildlife she shares Dr. Paterson's interest in horses and riding.