Buying a Puppy from a Reputable Breeder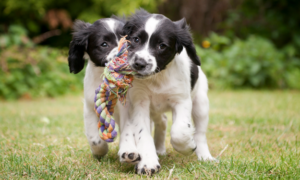 Though this article refers to the American Kennel registry, the article provides valuable insight into screening a potential breeder when looking for your new canine companion. In the midst of 'impulse buys' during covid, it is important to remember when choosing to purchase a puppy, that you are doing so from a reputable breeder, and not just lining someone's pockets who happens to have puppies.
"Adding a new member to your family is exciting! Taking the time to do the research on the breed and the breeder will help you set your family and your new dog up for success. You have decided on the breed that is right for your family, and you've decided to go with a breeder (rather than breed rescue). Congratulations! Next step: finding a reputable breeder.
The American Kennel Club (AKC) website provides a wealth of information on how to select and interview a breeder. It is a great resource, especially if you are planning on adopting a pure-breed dog or puppy. The AKC website provides a list of registered kennels. This should be the best first place to start the process of finding a registered breeder with a solid reputation. If the parents are registered with AKC and/or breed clubs, this is a key indicator of a reputable breeder."
Tests Reputable Breeders Perform with Veterinarians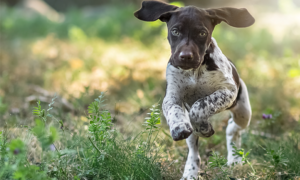 If you are looking for a pure-breed dog, educate yourself about the tests your dog should be tested for and ask the breeder about the parents' results. If possible, and where appropriate based on age, also ask about any health tests or results for the dog you are considering. The results won't necessarily cause you to change your mind about the dog you bring home, they may indicate lifestyle needs, potential future surgeries, or they may indicate an incredibly healthy dog. What the results actually show is that you have found a reputable breeder. In this case, a "good breeder" is defined as someone who cares about progressively improving their bloodline, and by extension, the breed itself. A "good breeder" cares about the dogs he or she is breeding, and they care about placing dogs in forever homes.
Is My Dog Competition-Worthy?

It's TV Tuesday. The kids are asleep, and it's just you and your favorite furry friend cuddled on the couch. As you flip through the channels, you pause on a show that's highlighting dog competitions, and wonder, "Would my dog ever be able to do something like that? Is there really a lot to learn about competitive dog training? Maybe we should start." If you're seriously considering entering your dog in a show, know that you aren't alone. Some shows and dog sports have thousands of competitors.
Do you want to learn what it takes to prepare a dog to compete athletically? Your dog's breed, behaviors, age, and agility will all greatly affect whether or not he is an ideal participant. So, how do you choose whether to watch the shows on the television or be a part of the show yourself? These five factors will help you decide whether or not your dog is ready for the spotlight, and also tell you how to prepare for the big day.
Which Sport Should You Do With Your Dog? Take This Quick Quiz to Find Out!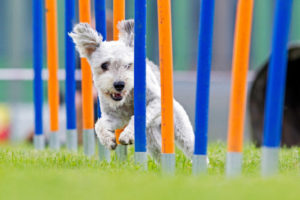 Inspired to learn more about sports for dogs? Competing in canine sports together can improve your dog's fitness level, sharpen his mental acuity, and improve his bond with you. And by competing in sports with your dog, you'll see the same benefits. Take this 10-question quiz to determine which sport might be the best fit for you and your dog. On your marks, get set, go!
Joring With Your Dog
What is Joring? It is a Swedish word meaning 'driving or pulling'. Most Dog Joring sports involve dogs doing the pulling but in the case of skijoring, horses are often involved for some really high speed Joring!. There are many dog Joring activities involving dogs in harness. Some are winter Joring sports, you would need snow for, and others that could be done on any reasonably smooth surface.
Many in North America call the Joring activities that do not involve snow, dryland or urban mushing.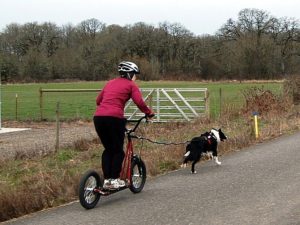 I am including CaniCross under Joring here, which does not involve pulling a device with you on it, but rather both you and your dog running.
Winter Joring sports– requires snow or ice- Snow boardjoring, Skijoring and Kicksledding and Team Dogsledding
Seasonal Joring sports (spring,summer,fall)– Bikejoring, (kick) Scootering, Cross Country Skatejoring (Nordic X skatejoring) and Mountain Boardjoring