October is Fundraising for Farley Month!

Held annually in October, Fundraise for Farley Month is the foundation's biggest fundraising event. During the month-long campaign, hundreds of veterinary clinics across Ontario hold special events and fundraisers to raise funds and awareness for the Farley Foundation. And here at McCleary Animal Hospital, we're no exception! Our previous years have been a wonderful success, and we hope to make 2019 our best yet. More details are to come, but watch ourwebsite, Facebook, Twitter, and Instagram for details as they are revealed!
---
The Farley Foundation is sending 1,000 pets to the vet

To celebrate helping its 10,000th pet, the Farley Foundation is assisting 1,000 low-income pet owners by providing free veterinary exams for their pets
Earlier this year, the Farley Foundation reached a significant milestone by subsidizing the cost of veterinary care for its 10,000th pet. To celebrate, it's pledging to help 1,000 more.
The Farley Foundation's 1,000 Pets to Vets initiative will help 1,000 low-income pet owners in Ontario who are unable to afford basic preventive care for their pets, and therefore have not visited a veterinarian. The foundation will cover the cost of their pet's first veterinary exam, along with any needed vaccinations.
"Establishing a relationship with a veterinarian is an integral part of preventing illness," says Dr. Matthew Richardson, president of the Farley Foundation. "By focusing on preventive care with this initiative, we can help pet owners in need by putting their pets on the road to good health."
To qualify for the Pets to Vets program, pet owners must otherwise be eligible for funding from the Farley Foundation, be without a veterinarian and be a first-time recipient of funding assistance from the foundation. Pet owners meeting these criteria can apply through a local veterinarian.
Since its establishment in 2002 by the Ontario Veterinary Medical Association, the Farley Foundation has disbursed $4.3 million to assist more than 10,000 pets in need. It helps pet owners in financial need by subsidizing the cost of non-elective veterinary treatments for their sick or injured pets.
"As a veterinarian, every day I see the positive impact that sharing our lives with an animal has on our health and well-being," says Richardson. "The Farley Foundation helps preserve this bond, which is especially meaningful for people who are facing hardship and rely heavily on their pet for companionship."
The Pets to Vets initiative is possible due to the fundraising efforts and contributions of veterinarians and veterinary staff across Ontario, generous donations from the public and industry sponsors. Show your support online using #FarleyPetsToVets.
For more information about who they help, visit www.farleyfoundation.org/who-we-help.
---
Paying for Pet Emergencies: The importance of a financial plan for your dog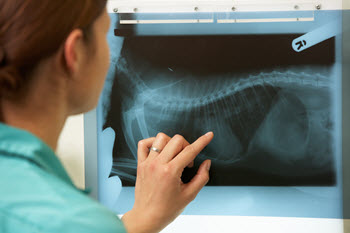 No matter how much you prepare, there is always the possibility that your pet will develop an unexpected illness or become accidentally injured, prompting an unplanned trip to the vet. And it's important to have a financial plan in place if this happens.
Many pet owners still don't understand how expensive it can be to treat an unexpected illness or injury. Here are some actual pet emergencies and the costs associated with treatment:
Cat bite abscess (cat): $1,250
Hit-by-car (dog): $5,600
Urethral obstruction (cat): $2,700
Toxin ingestion (ate mushrooms, dog): $6,500
Heatstroke (dog): $4,200
Gastrointestinal foreign body surgery (ate a diaper, dog): $3,275
Vomiting and diarrhea (pancreatitis, dog): $3,000
Diabetic Ketoacidosis (cat): $4,600
Back surgery for ruptured disc (dog): $5,600
These are just a few examples of actual emergency costs, and though many emergencies have a lower price tag, plenty have a higher one, as well. It's important to consider how you would handle such situations before they happen to one of your pets – doing so will not only allow you to be more emotionally prepared, but better financially prepared as well.
Pet insurance is truly the best form of financial risk management in the event that an unexpected accident, illness, toxicity, or other emergency befalls one of your pets. As with everything though, you need to read the fine print, comparison shop, and get recommendations in order to find the best insurance company for you.
---
Trupanion | Medical Insurance for Pets
Since 2000, Trupanion has been innovating in the pet insurance industry. Their staff is comprised of veterinarians, veterinary technicians, and doting pet owners. They care passionately about pets and make sure their policy has what it takes to serve them and you.
---
Petsecure Pet Health Insurance
Proudly Canadian owned and operated, they have protected over 1.2 million dogs and cats since inception. Their 4 comprehensive plans suit the diverse needs of Canadian pet owners and their pets
---
Pet Insurance For Dogs And Cats | Animal Insurance | Petplan
Their pet health insurance covers hereditary & chronic conditions, illnesses, accidents, dental & more. Lower vet bills up to 90% with Petplan pet insurance.
---
Pet Insurance for Canada's Dogs & Cats | Pets Plus Us
Pets Plus Us provides comprehensive pet owner and veterinarian designed pet insurance for your cat or dog.
---
OVMA Pet Health Insurance | Vet Recommended, Pet Approved.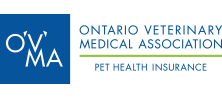 Pet insurance is the best way to plan for unexpected pet accidents or illness. Consider an OVMA Pet Health Insurance plan to keep your pet protected. For a free quote visit ovmapetinsurance.com.
---
Petcard – Canada's Veterinary Financing Company
Petcard offers a simple and affordable way to finance the treatment or product your pet needs, and it allows you to get it without delay. Petcard's veterinary financing programs ensure that you don't delay the treatment your pet needs due to cost concerns by offering you a variety of financing terms with convenient monthly payments.